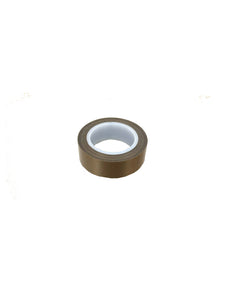 It can be used for Sealer
Application:
Insulation for electrical wire, cables and cords (for H class of electrical insulation)
The lining materials of loading hoppers
Sliding material of lead rail
Insulative material of heat sealings
Anti-adhesive of glue or sticky material
Demolding of wood and plastic molds.
Paper feeding tape of fax machine
Lead rail of duplicator or copying machine
Lining materials of washer
The filler pieces contacting anti-corrosive chemical medicines
Linings for sliding surface of different mechanics Applicable Industries:
Light and electronics, such as LCD, FPC/PCB, etc.
Packaging of food and medicine.
Heat sealing machine for plastic bag and high speed one as well.
Heat melt glue machine
Motor, high or low voltage electrical products, cable or wire insulative protection, battery production.
Sewing machine and staking machine
Packing of rubber and plastic rollers
Other applications which require heat resistant, wearing-resisting, anti corrosion, and anti-adhesive.
Specification:
Material: Teflon
Size : Length-10meter, width 19mm